RECYCLING – CREATIVE, the unique exhibition of architecture students at TEG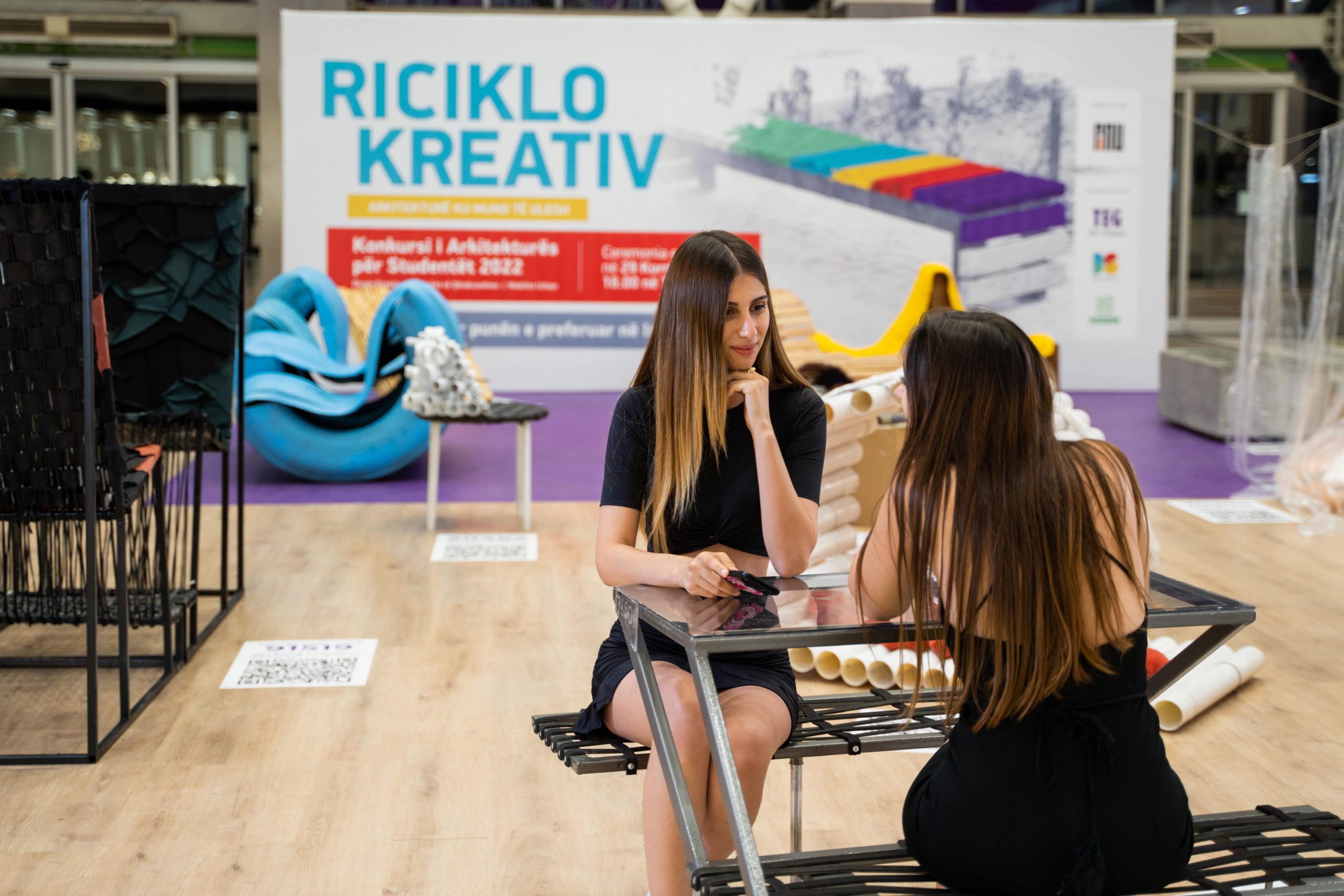 TEG shopping center supports the "RECYCLING – CREATIVE" student competition, organized by the Faculty of Architecture and Urbanism in Albania, in partnership with B4Students program and BERC. 12 seats for urban and interior environments, created with recyclable material by the students participating in the competition, were exhibited in the internal premises of TEG. The exhibition will be open to the public until July 29th, the day when the 5 winning student projects will be announced and awarded by TEG.
The exhibition of the works in TEG aims to make citizens aware of the relationship to the excessive production of urban waste and its reuse through transformation into a sustainable and creative concept. It also serves architecture students as training through the application of concepts as well as an opportunity for professional promotion, in a space that is a symbol of the best lifestyle, which inspires to follow trends and be responsible and friendly to the environment. This activity is supported by TEG in continuation of social responsibility initiatives, with a focus on education and the environment, a priority of the BALFIN Group, under the special care of President Samir Mane.
The dean of the Faculty of Architecture and Urbanism, Armand Vokshi, says that "This thing, the bearer of a major message that belongs to everyone, did together for the first time, through a successful collaboration of TEG and FAU, in the creation and presentation of student exhibition on the prototype 'seats with recyclable materials in the premises of TEG".
This exhibition is suitable for all ages. The creativity of the products has attracted the attention of all generations of visitors to TEG, who, during the tour, stop to contemplate and take pictures. If you have not yet visited the exhibition, we encourage you to add it to your agenda to be inspired by the creativity of the students, applied to the creation of 12 works.