Internship and Employment Program by B4Students: Applications Now Open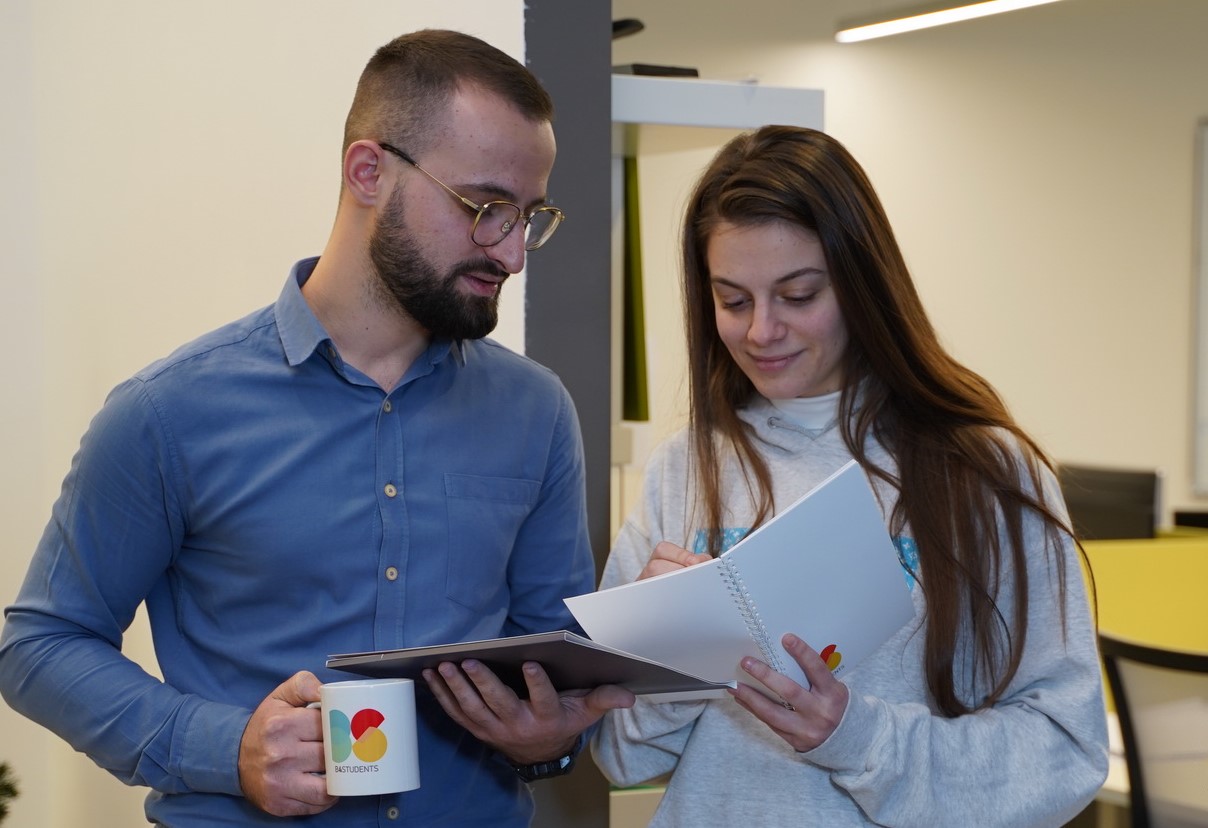 B4Students, the most prominent Albanian platform for students, has launched the latest call for applications for the Internship and Employment Program, which will take place during September – December 2023. Students from all the universities of the country and beyond its borders will have the opportunity to grow professionally at the companies of BALFIN Group, with the support of the Mane Foundation. Until now, more than 250 students have been part of this program and have carried out their professional practice for a period of 3 months, under the care of experts.
In this call, about 100 students are expected to start their internship with the companies Tirana Bank, ACREM, Mane TCI, Mane Development, Jumbo, Neptun Albania, Fashion Group Albania, SPAR Albania, Stella Mare, Milsped Albania, Balfin Real Estate & Hospitality, Scan TV, OnSolutions, and Elektro-Servis. Some of the areas they will be involved in are sales, marketing, human resources, finance, technology, logistics, engineering, and architecture. Applications will be open until September 10, 2023, through www.b4students.com.
"Education and youth constitute one of the main pillars of Mane Foundation's activity. With the B4Students program, we have built a stable bridge of communication with students, to contribute to their professional preparation, employment, and self-employment," says Erion Ndreçka, Executive Director of Mane Foundation.
Young people's need to develop practical and integrated knowledge in the labor market is high. For this purpose, the Internship and Employment Program is organized twice a year. From the surveys conducted with the participating students, it results that for 98% of them, this practical experience has served to improve their skills. A significant number of participating students are further employed in BALFIN Group's companies, based on the performance demonstrated during the internship.
Do you know a student who would benefit from the Internship and Employment program? Spread the word about B4Students!