Compact Collection, the newest clothing brand supported by B4Students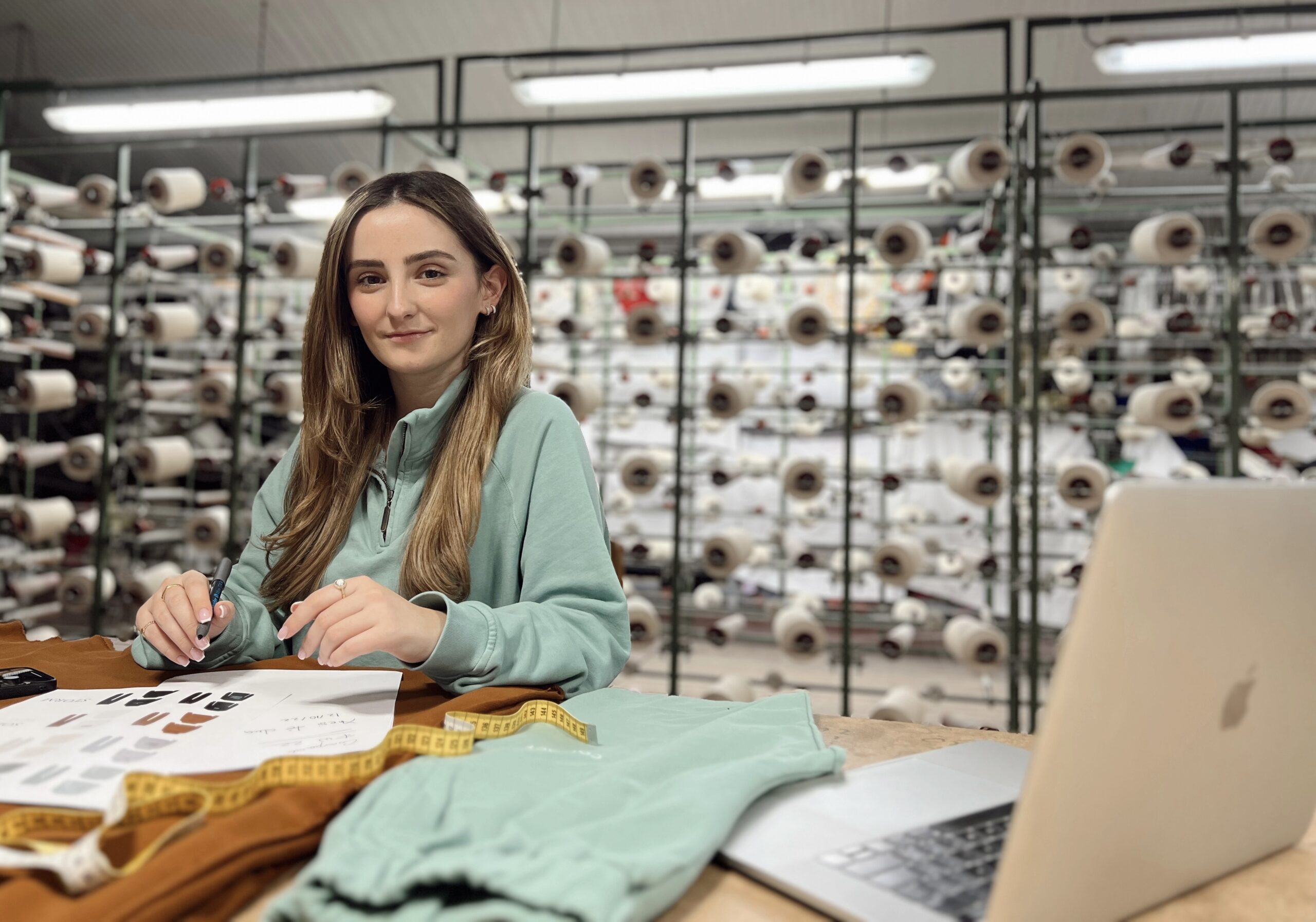 Experienced and passionate in the textile industry and the world of fashion, as well as a business idea in 2022, Martina Mesha surpassed time and created a new brand of sportswear. "Compact Collection" is a start-up that Martina started under the support from B4Students program, while continuing her master's studies. The idea was presented in the second edition of the Business Ideas Competition, organized by B4Students, and has the uniqueness of using natural materials and ecological processes in the production of clothing.
The clothes of the Compact Collection belong to renewable fashion, follow the tastes of youngsters and respect nature during production. The selected cotton is of the best quality and, due to its organic nature, is suitable for everyone. Production is carried out in natural ways, clothing dyes are water-based and non-toxic, packaging is made with recyclable paper and the entire cycle has no plastic footprint. Meanwhile, clothing professionals avoid raw material waste as much as possible. The whole process is ecological, friendly to humankind and the environment.
The B4Students program, created by BALFIN Group in the framework of social initiatives with a focus on education, with the special attention of its President Samir Mane, helped Martina to consolidate her business idea in a relatively short time, and bring the first collection of the Compact Collection, with the theme "Confident to yourself, worthy to the planet". Along with this collection, the young designer shows her vision for a community that prefers sportswear and can follow the style suggested by the Compact Collection at school or office, without feeling prejudiced and maintaining ethics.
"Through Compact Collection clothing, I aim to bring to the market the quality, comfort and durability of a "Made in Albania" clothing brand, ready to penetrate foreign markets as well. My concept embraces a healthy lifestyle, which can only be ensured on a healthy planet, a contribution that everyone will make, be it a buyer, producer or even a supporter of campaigns for the close connection of clothing with the environment," says Martina. The first orders have already started via the Compact Collection Instagram profile.
Compact Collection is the second business created with the support of B4Students program, after the camp-site dedicated to adventure tourism in Himarë, set up by student Erasmia Varfi. Meanwhile, another group of students is supported by B4Students for the establishment of the "Diabetic Digital Albanian Web App" company in November, which also coincides with diabetes awareness month.
B4Students has started registrations for the third edition of the Business Ideas Competition, for students who need financial and technical support for the creation of enterprises. Applications are open until October 28, 2022 via www.b4students.com.