B4Students, for students aiming for entrepreneurship and career success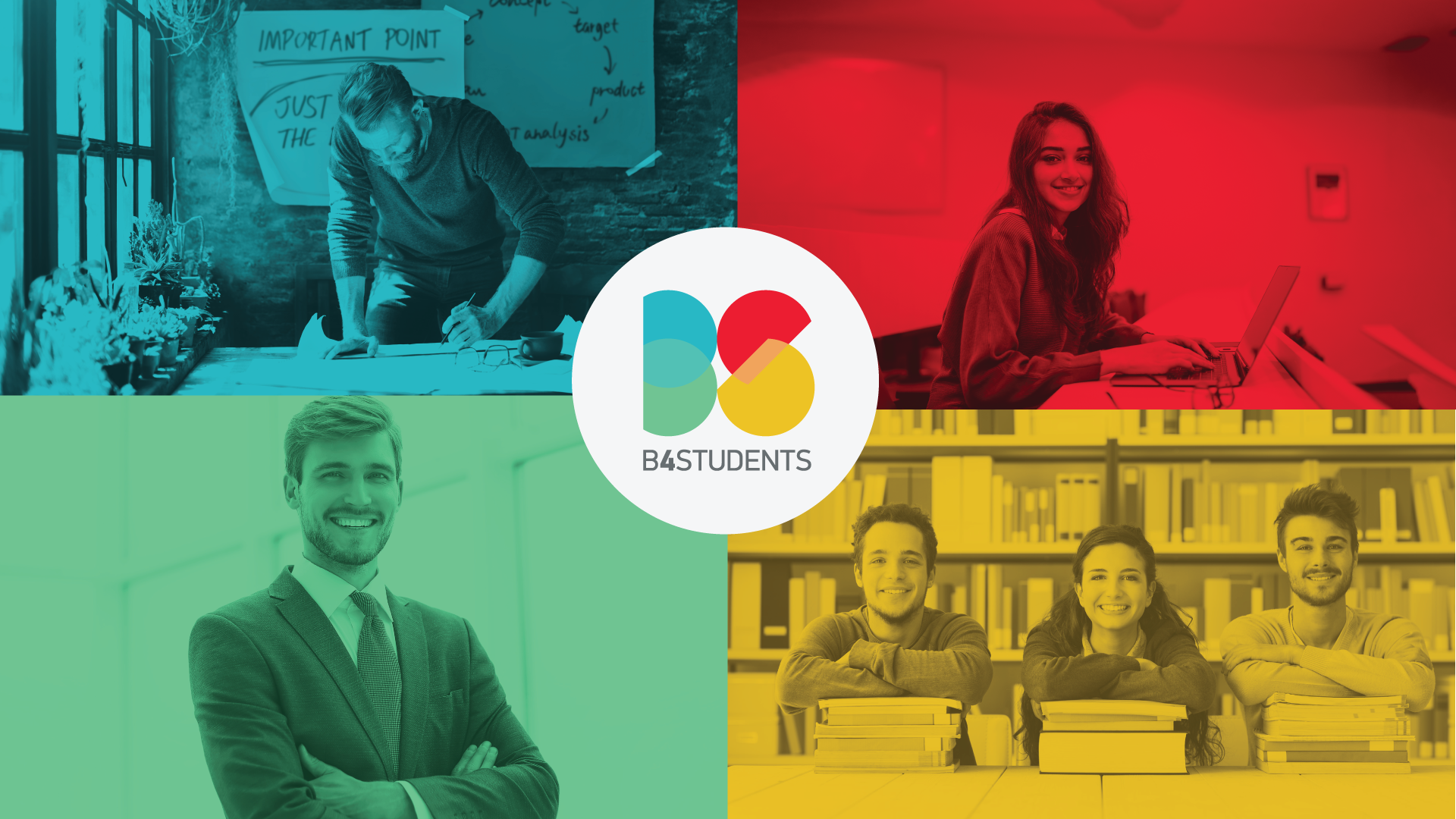 Whoever thinks that young people lack initiative, ambition, desire to work, or entrepreneurial ideas is wrong. One of the most recent social studies conducted in the Western Balkans has shown that most young people are inquisitive, have more new ideas, and have more entrepreneurial spirit than other age groups. As expected, students are the category that shows more ambition for a better tomorrow by proposing ideas and projects that they would like to accomplish and materialize.
In Albania, according to the study in question, it turns out that there is a very high discrepancy between the ambitions, expectations, and demands of students and the opportunities provided to them to grow professionally, start a private enterprise, be self-employed or achieve a community project. This study also shatters the myth of a lazy youth who has no ambition and who would not exchange their coffee time with friends for anything in the world. Instead, we find a lot of desire and ideas in students but few opportunities to achieve them, and this translates into social but also economic repression. Students, grown-up under the young people's examples of Western societies, seek more opportunities and support.
But are there any programs in Albania that help students grow and develop or start their own businesses? For the sake of the truth, there are not so many but there are.
One of the programs that has recently been introduced on university premises is B4Students. The program is built around the needs of students and the program leader, Oltjon Valisi states that a considerable amount of time was needed for it to be structured in four main pillars of support. "Students in Albania have a lot of potential, energy, and ideas that need to be backed up. We have launched a program with many opportunities in it, with the goodwill to make a contribution, no matter how big or small it is. We want students aiming for the top to have the support they need. B4Students is designed to support the professional development of students, their social projects as well as their business ideas. We aim to help the professional growth of students by creating opportunities for quality employment and self-employment." – he says.
B4Student is built based on 4 main components where each of the components addresses a need that has been perceived by the students themselves in Albania. The Entrepreneurship component contains two main elements: the Business Ideas Competition and the Business Challenge. In order to promote and support entrepreneurship ideas and initiatives among students, B4Students is going to organize a Business Ideas Competition during the months of June-July-August 2021. The 3 winning applications will receive a grant of up to 5000 Euros as a fund to start a business, preferential lending opportunities in Tirana Bank, opportunities for partnership with the BALFIN Group and its companies, as well as training and advice from experts in the field.
The Business Challenge invites students to analyse a real business problem of partner companies with B4Students and suggest problem-solving strategies. 3 students who have provided the best analysis and strategy, will benefit from monetary reward, free subscription opportunities to an online course on international platforms, as well as opportunities, to conduct professional internships at the companies in question.
The second component is that of Social Clubs.
B4Students, through Social Clubs, will support project proposals for social activities of students that enrich their socio-cultural life and at the same time have a positive impact on the community. The best proposals will receive financial, technical, and/or logistical support, to implement the proposed project.
A component that has attracted a lot of student's interest is that of Professional Internships and employment.
B4Students will create the opportunity for students to compete, be involved in well-structured 3-month professional internships, at various BALFIN Group companies. Students will have the opportunity to apply to their preferred company and targeted department according to their professional interests. Throughout the professional internship, the selected students will have their mentors and will be allowed to work side by side with some of the best managers in Albania. At the end of the internship, students will be evaluated for performance-based employment.
The last component focuses on Strengthening the Capacities of Higher Education Institutions in Albania. Through B4Students, public universities in the country will benefit from infrastructure investments to improve the conditions offered to students.
Another novelty of the B4Students program is that it is easier for students to grab it as everything you need to know and its applications are carried online. Interested students can register at the link: https://b4students.com/registration-form/ and will receive the right information at the right time.
Program leaders disclose that the goals are big and the B4Students program is expected to extend to Kosovo next year aiming at increasing opportunities, addressing career challenges, and improving the socio-economic conditions of students.