Vlora Marina attracts architecture students of the Catholic University Our Lady of Good Counsel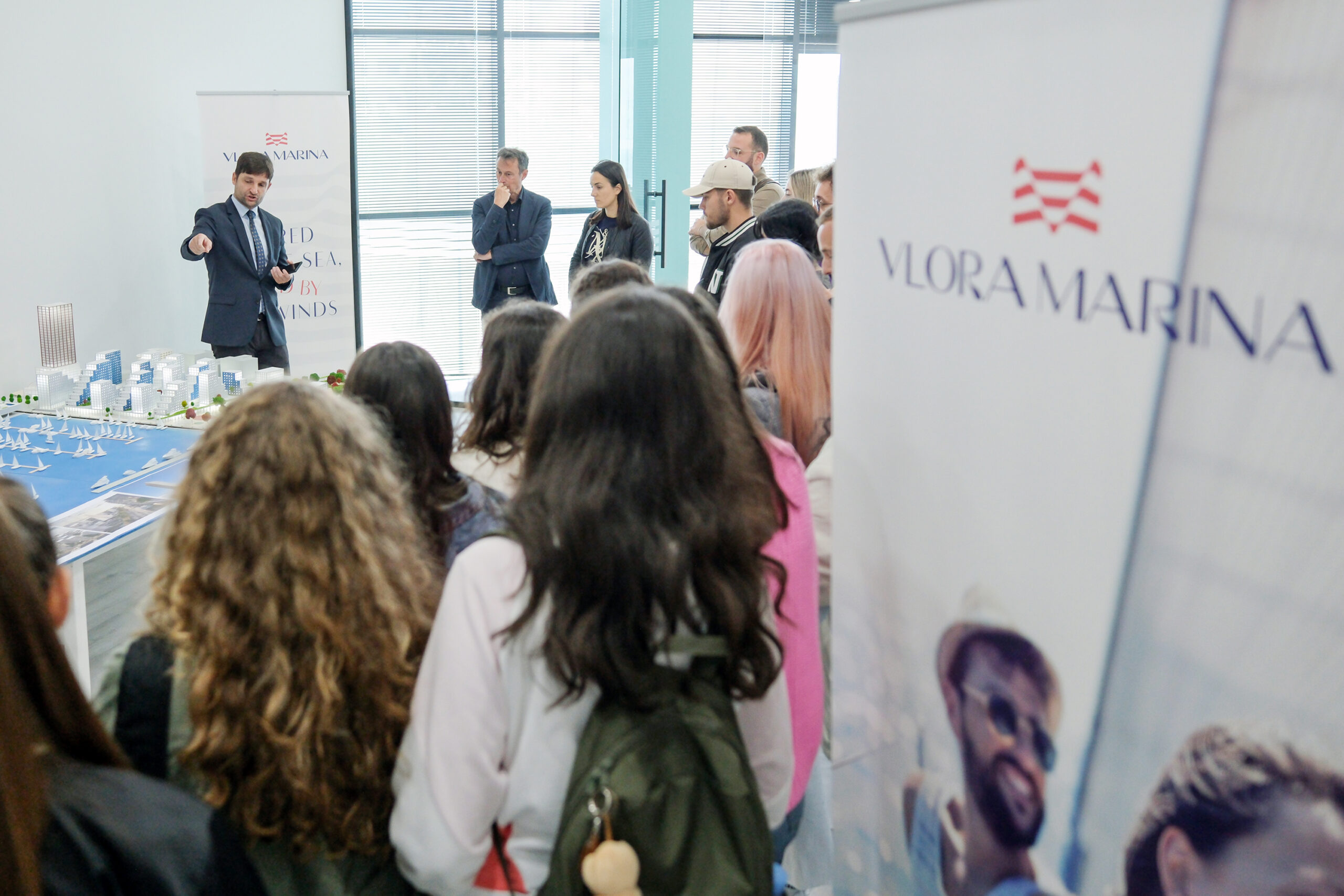 Vlora Marina welcomed another group of students on a site visit, this time from the Faculty of Architecture at the Catholic University Our Lady of Good Counsel. 24 future architects visited the tourism project in the coastal city as part of the B4Students program initiative to introduce students up close to the field they study. The visit was a combination of observing site works and interacting with industry professionals.
Accompanied by the dean of the Faculty of Architecture, Prof. Fabio Capanni, and their lecturers, the group of students met with the Project Manager, Ervin Baçaj, who briefly presented them with the Marina's development and importance for the community.
During their exploratory tour and learning in the shipyard environment, the students were introduced to the team of engineers and architects who told them about the construction techniques for the composite and functional part. Aspects on design, space planning and the technology used were some of the issues that the architecture students discussed with the project's Construction Manager, Klarens Misho.
Read also: Vlora Marina welcomes the engineering students of Polis University for a site visit
"The people surrounding the Mediterranean are different, but at the same time, they share something with each other. The sea has always been a basic mean of communication for all these people, so the fact that such a tourist port opens in Albania is essential, because it integrates the country into a wider communication system and also into a part of tourism that perhaps is currently missing. This project will not only have an economic impact, but also a cultural one." said Dean Fabio Cappani. He also mentioned his appreciation on the professional practices offered by BALFIN Group through the B4Students program.
The Project Manager, Ervin Baçaj said that "Vlora Marina will consist of a group of activities that make it unique in its kind. We are open to share the experience, novelties and features of this unique project with future professionals in the field, to familiarize them with the industry."
Vlora Marina is designed to become the central node of elite tourism in Albania. In addition to the new jobs it will continue to create until its full operation, the tourist port is expected to contribute over 20 million euros per year to the city's economy from the income of its service portfolio.