SCAN TV challenge for students. Three winners are announced from B4Students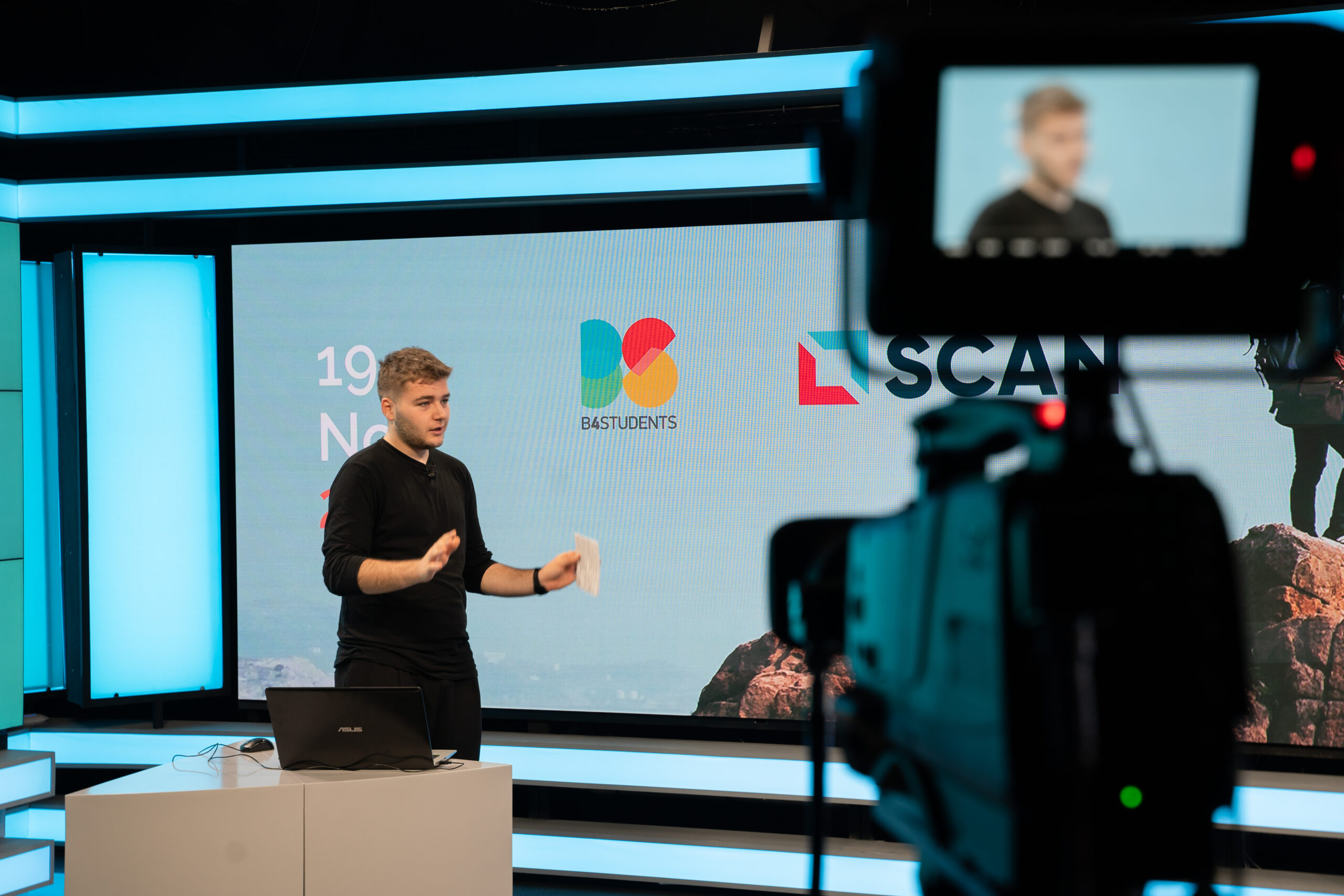 Increasing the viewership of a television with an economic profile like SCAN TV among young people was the challenge for students participating in the Business Challenge Competition's third edition, organized by the B4Students program. The 9 finalists presented their proposals to the jury of the competition on the premises of SCAN TV.
The representatives of Scan TV, Kreshnik Kuçaj, Director of Information, Erdogelsa Gongo, Human Resources Manager, as well as Brenton Kotorri, author and TV journalist, chose the top three proposals, which came from Jursi Temali, a student of the Faculty of Economic Sciences in The Mediterranean University of Albania, Eneda Deliu and Esmeralda Çela, both students of the Faculty of Economics at the University of Tirana. The CEO of SCAN TV, Vanova Strakosha, congratulated the students on their dedication and the high quality of their preparation, handing each of them a certificate of appreciation, and to the winners also their respective prizes.
For Jursi Temali, this experience was important to assess his potential in solving a real business challenge and fostering innovative thinking. He says that "the special feature of this competition is the opportunity to engage in a business problem that is tangible and the incentive to think outside the box, as a future business leader". He suggested in a more structured way the programs that would be of interest to today's youth in an economic television in the field of inequality, transparency, and circular economy.
The B4Students program is part of the social responsibility initiatives in the field of education, powered by BALFIN Group, with the special attention of its president, Samir Mane, that focuses on the engagement of young people in entrepreneurship or social contribution, as well as on their professional development.